WEBSITE • GREYS LOBOTOMY THE MUSICAL
We initally developed the graphics for this musical for Xavier Brouwer, which takes a look at the Australian Health system.
The title and related graphics reflect comical side of the musical.
The Website extends on the humurous aspect and each section takes you through the various parts of the body all the way to the footer of the website.


SCOPE OF WORK
Website:
• Planning
• Design
• Development
• Illustrations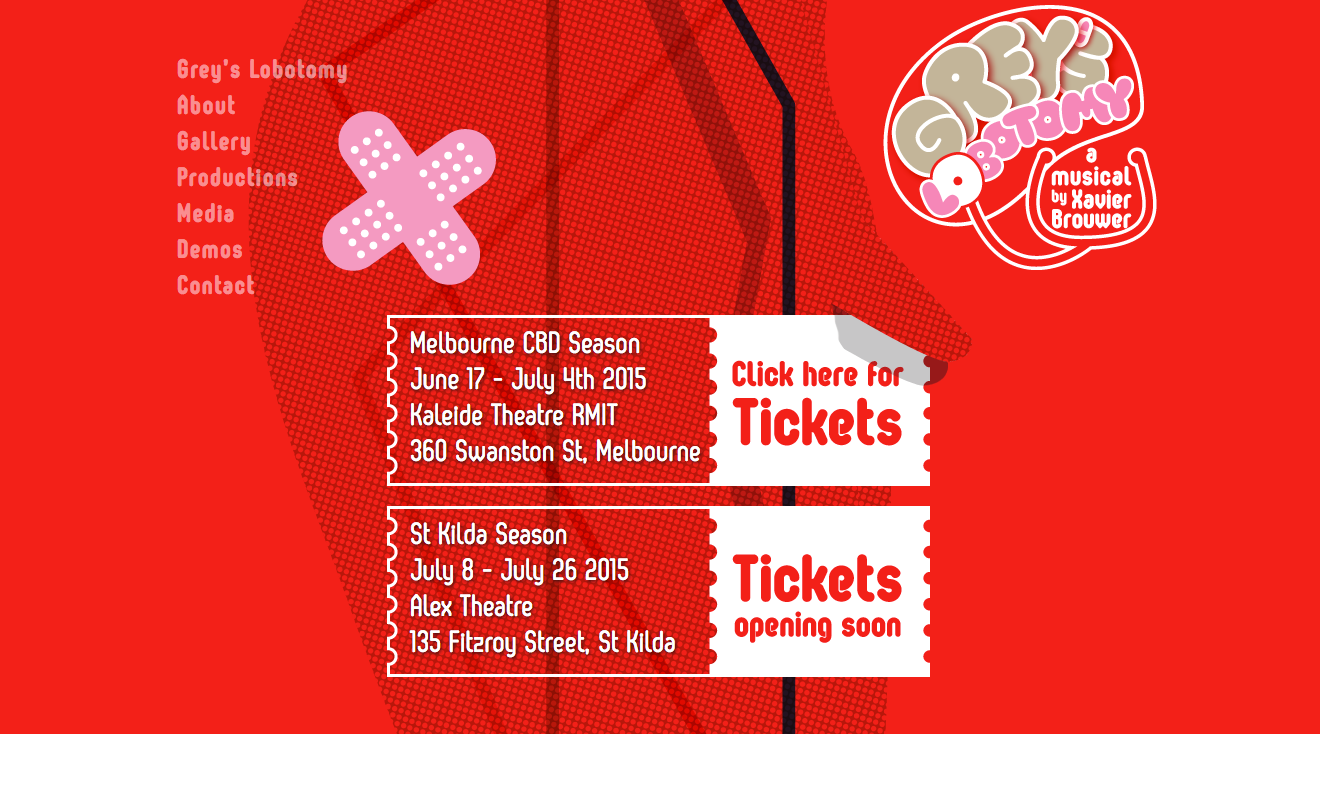 YOLK DESIGN 103/28 Tanner Street
Richmond, Victoria 3121, Australia
Tel +61 3 9421 5540 > EMAIL YOLK